For a truly personalised wedding or special event, we're delighted to offer our floral surnames and initials.
We've got the whole alphabet, so whatever your surname is, or however long, don't worry - we've got every letter covered! At just over 6ft tall, our floral surnames and initials are a real showstopper, and are simply perfect for photos. Go big or go home - celebrate your new surname and proudly show it off for all to see.
Each letter has twinkle lights and is filled with high quality faux blush pinks and white flowers. We will be happy to adjust the colour to your chosen theme.
Please get in touch for a bespoke quote and to discuss the options available.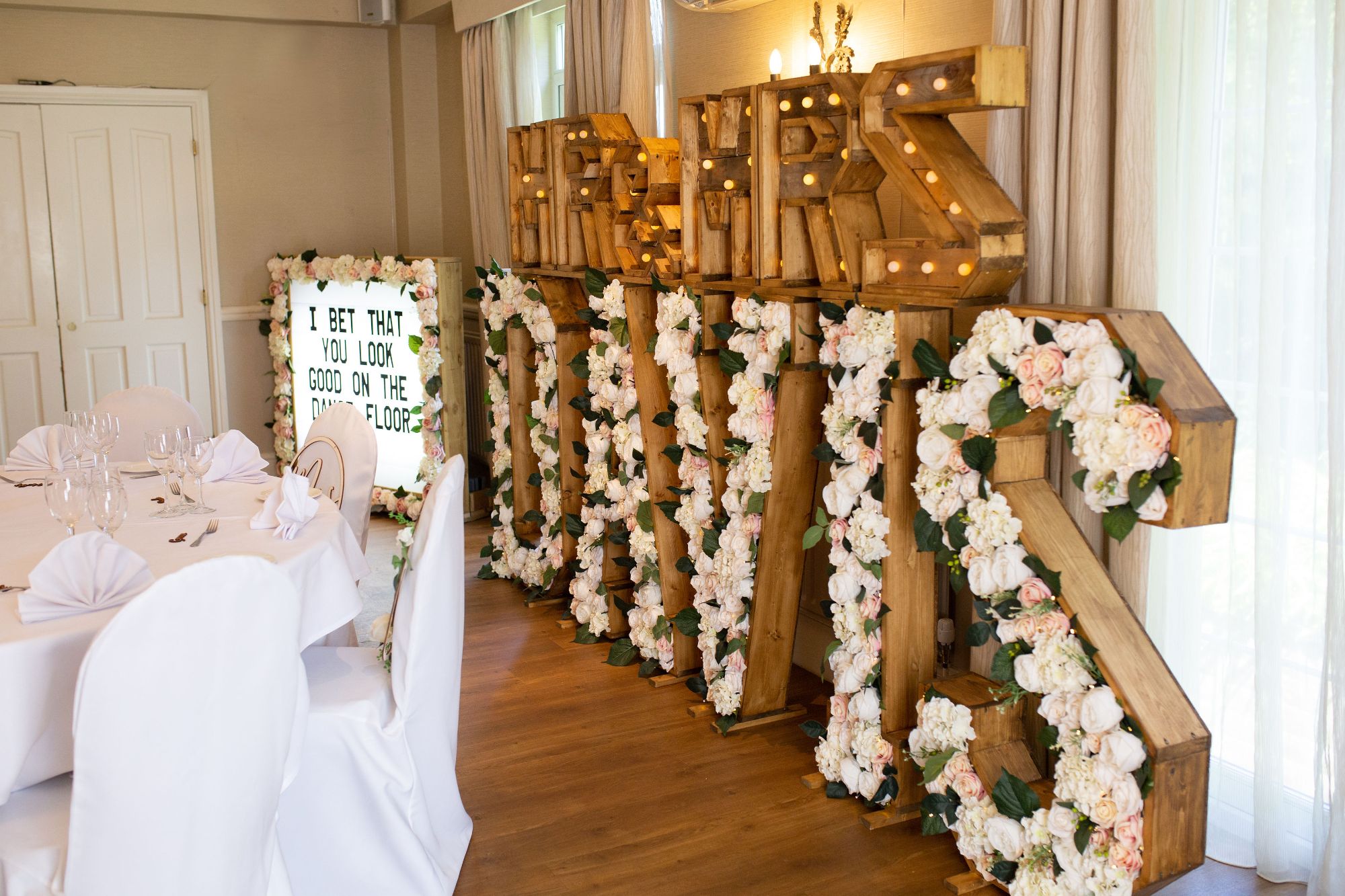 Thank you SO much to Chantelle and the team for making our venue (Clock Barn) look stunning! The LOVE lights and the pampas grass neon sign on the dance floor looked fab and all the guests commented on how brilliant it all looked! Super efficient and helpful when booking and very reasonable! Would 100% recommend.