DONUT WALLS & SWEET ladders
A donut wall is a great addition to any wedding and an extra special treat for guests with a sweet tooth.
Each wall holds 64 doughnuts and we have two walls available; a Rustic Donut Wall and our Pink Donut Wall. Our Pink Donut Wall measures 1.2m high x 1.2m wide and our Rustic Donut Wall is 1m high x 1m wide.
Add our sweet jars and tongs and you've got everything you need.
Alternatively, if a Donut Wall is not your thing we have a sweet ladder instead.
Our donut walls are £65 and our sweet ladder is £50.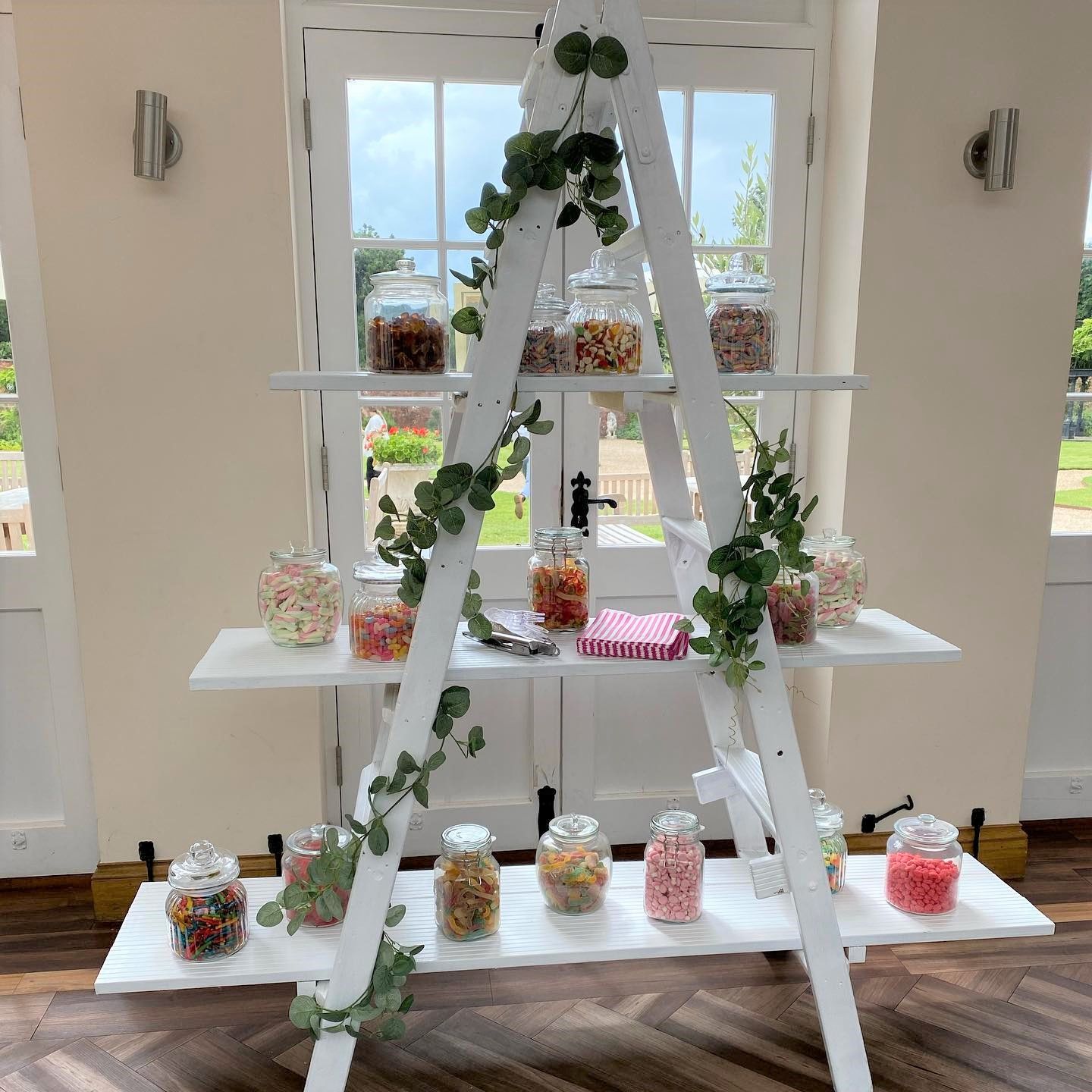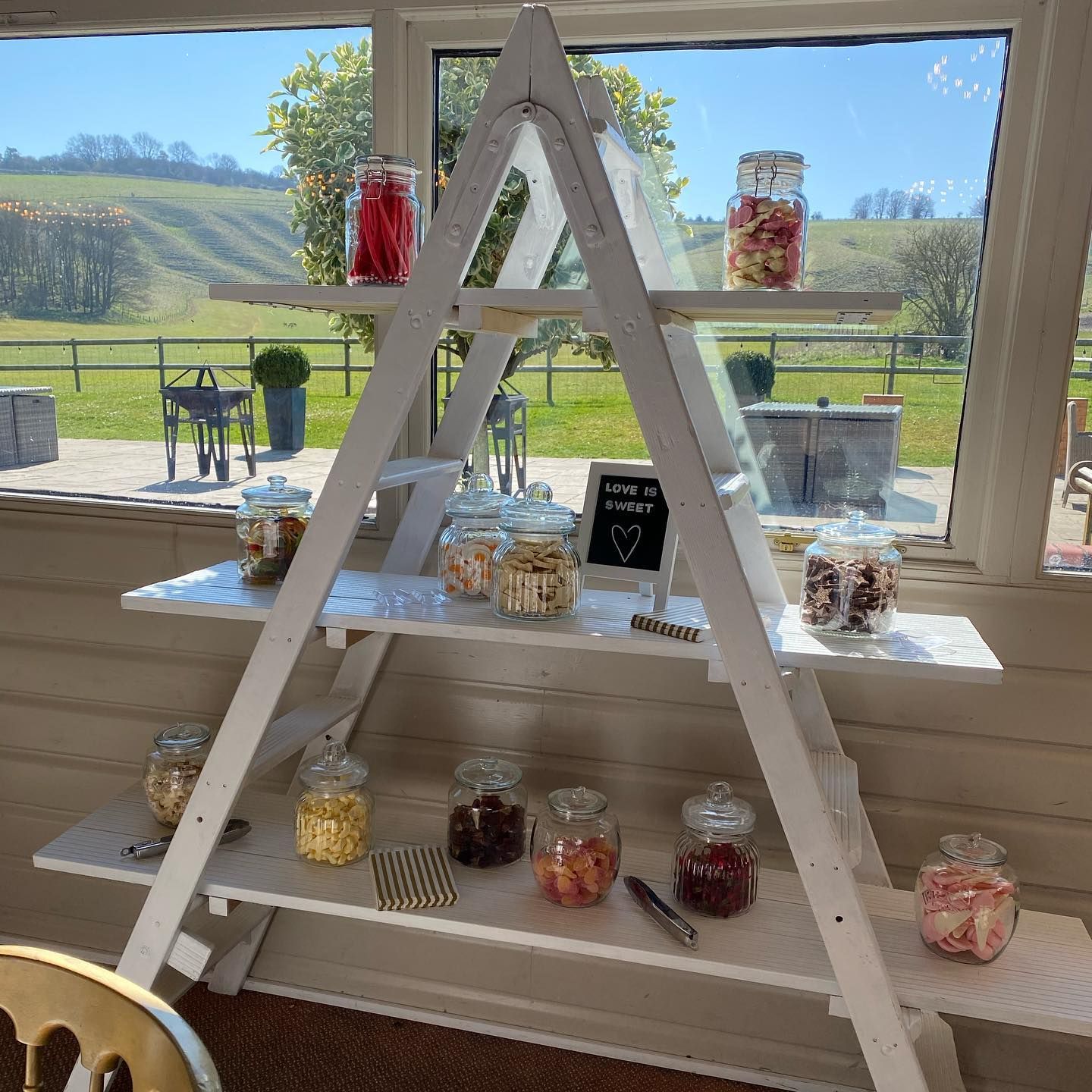 I cannot thank Love with Letters enough! Chantelle was excellent, professional and kind. She was kind enough to travel to our venue before even booking to make sure the blossom trees would fit and I was happy with the look. The amount of lovely comments I had on the day about the blossom trees and the selfie stand was insane and I feel like they really did bring that extra spark to my wedding. I would recommend Chantelle in a heartbeat. A lovely family run business who I'm sure will continue to excel in all they do.